The Florida property insurance market is showing more signs of trouble, with one of the state's largest carriers deciding to stop writing new homeowner business in the state – while also asking for a rate increase on some policies.


United Property and Casualty Insurance Co., which has ranked in the top 10 homeowners insurers in Florida with more than 180,000 policyholders, stopped writing new policies in Florida on Jan. 1, according to a memo the carrier sent to agents.
"Following the unprecedented 2020 storm season, the significant increase in reinsurance cost, and the worsening litigation trends within many of our markets, UPC has made the difficult decision to suspend new business with effective dates of January 1, 2022 and later," for HO-3, homeowners; for HO-6, condominiums; and for DP-3, dwelling fire for rental or non-owner-occupied properties, reads the bulletin.
The bulletin was sent last November, but word has only recently spread across the Florida insurance landscape. The news comes hard on the heels of two other carriers, Florida Farm Bureau and TypTap Insurance, revealing they would stop writing new homeowners and dwelling fire policies in the state.
Also in November, Progressive Insurance said it would not renew HO-3 and DP-3 policies for homes with shingle roofs that are 16 years old or older. Notices to policyholders were to be sent last month. The memo did not indicate how many policies would be affected, but agents said the number could be as high as 56,000.
"Unlike other home and property carriers who have left the Florida market, Progressive Home remains committed to the state, and we're taking this difficult step now to ensure we can deliver on our long-term vision and continue to support agents like you for years to come," reads the emailed memo to agents.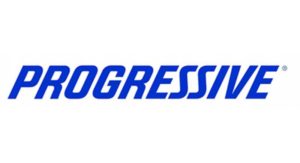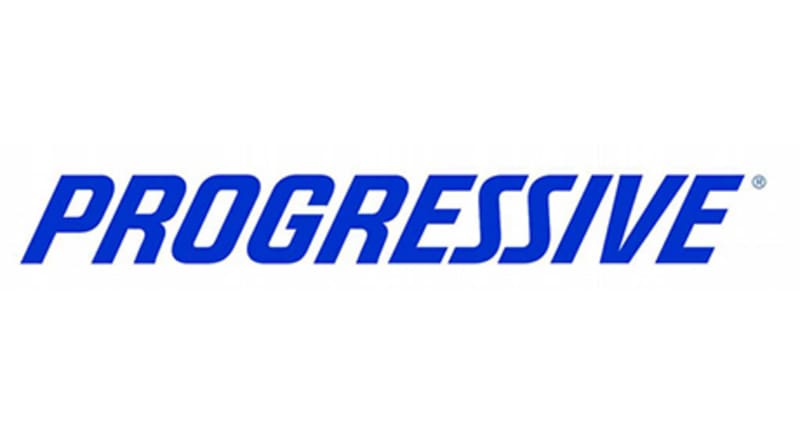 Some state officials and industry advocates have said the pull-backs, along with major rate increase requests from other insurers, are the latest indications that Florida's insurance crisis may be worsening, likely leading to a market with only a handful of carriers left standing in years to come.
"All of these companies suspending writing should be the canary in the coal mine for lawmakers," said William Stander, director of the Florida Property and Casualty Association.
Officials with the St. Petersburg-based United could not be reached for comment. But a filing made with the state Office of Insurance Regulation last month shows that the carrier is also asking for a 14.7% rate increase on its Guardian program for DP-3 policies, effective March 1, 2022 for new business, and April 1 for renewals.
UPC blamed hurricane losses, higher loss-adjustment expenses and reinsurance costs for the rate hike.
"There has been a material shift in late claim reporting patterns stemming from weather events in the last six years," UPC wrote in an explanatory memo filed with OIR. "As such, we believe the more recent experience best represents what we expect to occur moving forward."
The recent steps appear to be part of a larger strategy for United. In December, the company announced it had agreed to sell UPC's personal lines in Georgia, North Carolina and South Carolina to HCI Group Inc. The transaction will enable UPC "to reallocate capital from its personal lines portfolio to its fast growing commercial specialty property portfolio, which is underwritten by American Coastal Insurance Company," United said in a statement.
American Coastal is also moving to stem potential losses. A condominium in Bradenton Beach, south of Tampa, reported in November that American Coastal said it would not renew the condo's property coverage late last year because the roofs were 13 years old. That forced the condo complex to seek new coverage, which ended up costing about 42% more in premiums, according to a Bradenton newspaper report.
Most carriers that have suspended or reduced writing have been tight-lipped about their plans. Some have tried to put a positive spin on things. TypTap, founded in 2016, announced in November it would make an initial public offering in 2022. But in January, the company postponed the IPO because current market pricing "does not accurately reflect TypTap's value."
Then, in late January, TypTap sent a memo to Florida agents: "TypTap experienced unprecedented growth in 2021. We credit our agents with this success," the bulletin reads. "As a result of this growth, we are pausing our Homeowners (HO-3) new business for the entire state of Florida effective February 28, 2022."
People's Trust Insurance, based in Deerfield Beach, announced last week that eight south and central Florida counties would remain closed for new business.
Others are pushing ahead with rate increases. Universal North America, for example, announced a 14.9% rate increase for HO-3, HO-6 and DP-3 policies, effective Feb. 22, according to a bulletin sent to agents.
Insurance agents and carriers have urged lawmakers to make further reforms that could help stem losses and reduce litigation. A number of bills have been moving slowly through the Legislature, now in its fifth week. One that insurers have said would have the biggest impact is SB 1728, which, among other changes, would allow carriers to write more homeowner policies that cover only the actual cash value of roofs, not the full replacement cost.
The Senate Banking and Insurance Committee approved the measure last week.
Topics Carriers Legislation Florida Agencies Property Homeowners
Was this article valuable?
Thank you! Please tell us what we can do to improve this article.
Thank you! % of people found this article valuable. Please tell us what you liked about it.
Here are more articles you may enjoy.
Rabb is Southeast Editor for Insurance Journal. He is a long-time newspaper man in the Deep South; also covered workers' comp insurance issues for a trade publication for a few years.
Get automatic alerts for this topic.
The crisis in Florida HO Insurance might be impacted positively by reining in the courts and the litigation that seems to be exploding presently. It is clear from my vantage point that courts are pro homeowner and anti insurance company, and, that there is a plaintiffs' bar which seems to specialize in 'gotcha' litigation against insurers. We see lots of outlandish claims–many seem to get paid to avoid litigation. Insurance companies seem to lurch from crisis to crisis–sinkholes to public adjusters and roofs to assignment of benefits cases, with lawyers all the way profiting from whatever the crisis du jour is. I'm surprised more haven't just withdrawn from the market.
Your email address will not be published. Required fields are marked *
*
*